1. The trend of changing the eating style of consumers
Market => Supermarket
With the fact that women and housewives go to the market to buy food everyday, choosing vegetables and fruits has become a familiarity with everyday life. They want to pick pieces of meat, fresh seafood every day. They like to have live seafood, beaten in a new tank caught the same day. Today, however, with the development of all areas, supermarkets have evolved into traditional markets by offering products of equivalent quality, clean environment, safe hygiene. food. Moreover, by taking advantage of the large volume of sales to reduce costs, supermarkets today have a more advantageous price compared to the retailers in traditional markets.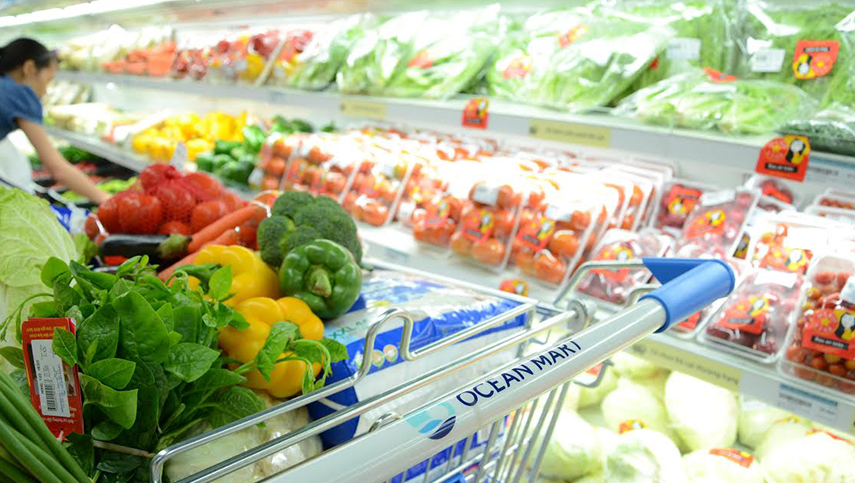 Self-cooked meal => Take-away meal
With a population of about 90 million people, and will continue to increase in the future, Vietnam is considered as a very potential market in the consumption of processed food with fast growth. More than 73% of Vietnamese respondents said they would be willing to buy new canned foods on the market. More than 50% of young respondents said they would choose canned and prepared foods when they needed a quick meal. In the context of modernization, a traditional breakfast is very time-consuming if it is made at home and too risky for food hygiene when eaten.
2. Growth of plastic industry
From 2011 to 2015, the output and growth rate are relatively stable at about 16%. It is predicted that by 2020, Vietnam's plastics industry will maintain a stable growth rate of 11% annually.
The consumption of one person in the household segment for the period 2011-2015 is up 14% annually, and is forecast to increase by 10% from 2015-2020. One person consumes about 50kg of plastic products. Domestic products are expected to account for a high proportion of this segment, accounting for 22% of the sector's output.
Major future products will include food coatings, easy-to-open lids, no toxic substances, handy food, microwaveable, lightweight, long shelf life and The product can be closed after use.
3. Packaging & packaging industry
Packaging products such as PE and PP bags are mainly used for agricultural products such as rice, sugar, coffee, or fertilizer packaging. This product segment has a significant market size with over 2 billion plastic bags produced annually.
The food and beverage sector has an export value of 29%, with a growth rate of 15% annually. Vietnam's highly competitive export items such as seafood, rice and coffee are expected to continue to be a major source of consumption.
Overview of IPSOS BUSINESS CONSULTING
In the future, the demand for high quality plastic packaging products from the international market will increase. In order to increase the competitiveness of foreign goods such as Thailand and China, the design and style should be focused more to meet the taste of foreign customers.
In the domestic market, pre-packaged food trends are slowly moving from traditional grocery stores to popular supermarkets as well as convenience stores. In keeping with the pace of urbanization, plastic packaging products need to meet the needs of consumers in terms of convenience, cleanliness, eye-catching and preservation ability, especially in this segment of food. , high growth segment with CARG of 12.4% (2011 – 2018).